Key Features
SATIN Spray Nozzle Tech­no­logy
Finest atom­iz­a­tion for a per­fect flaw­less spray tan ap­plic­a­tion, smooth feel­ing on the skin and low over­spray.
Longlife dual purpose turbine
Durable, powerful two stage / speed turbine. Setting 1 to spray, setting 2 to dry.
Click & Tan technology
Removable nozzle for quick change of the 200ml front attachment, so can use multiple grades of solution easily and quickly.
Portable & robust
Made of durable lightweight material, with gun storage well and carry handle for convenience and transportability.
Expert filtration
High grade washable filter situated to the side of the turbine in a sleekly designed concealed compartment.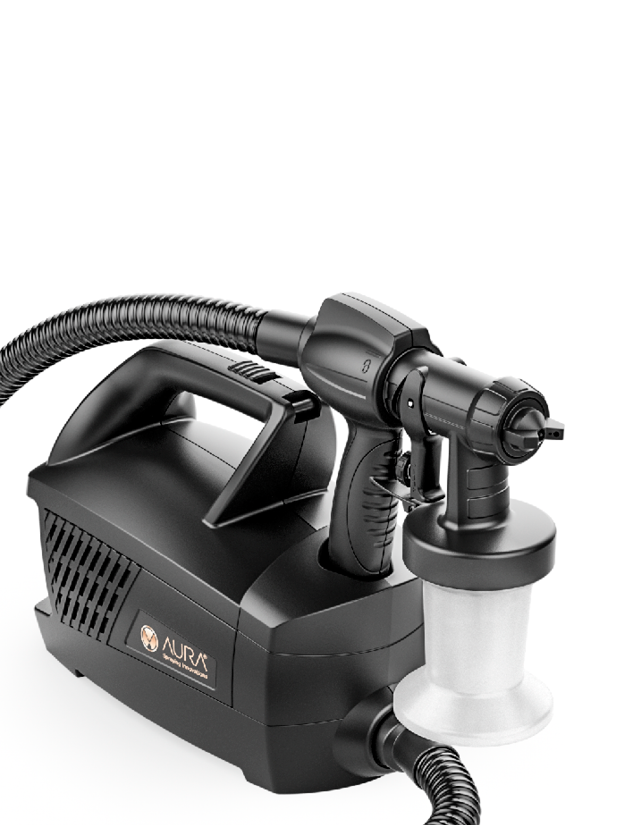 Technical Data
Power source: 230 V, 50 Hz Power con­sump­tion: 350 W Cup volume: 200 ml Hose: 2,8 m Weight: ap­prox. 2,8 kg Colour: Solid Black